Electrotherapy     |    When to use?     |    Top-10 Products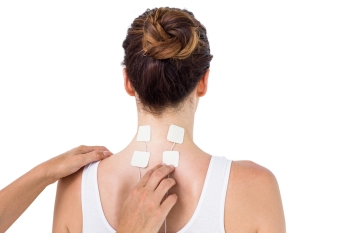 Electrotherapy has been used around the world for the past 300 years. Initially, only a couple of problems were treated using electrical currents. Muscle stimulation and cancer treatment were two of the most important problems to be treated using electrotherapy. AC currents were used to stimulate the muscles and cause their contraction. They were even used to restore muscle mass and strength. In cancer treatment, DC currents were highly effective to reduce and sometimes eliminate tumors. DC currents are used even today in many situations in the treatment process of cancer.
There are a number of diseases and disorders for which treatment with electrotherapy can be considered a boon. Firstly, this therapy is widely used for pain management and neuromuscular dysfunction. It helps in improving the range of motion of joints and also improves strength and motor control. In the process of healing wounds, electric currents increase microcirculation and also increase protein synthesis to heal wounds. For those people with the issue of incontinence can also benefit from electro therapy. Electric currents stimulate the pelvic muscles to reduce pelvic pain and strengthen muscles.
Which devices are used in Electrotherapy?

There are a number of devices that use electrotherapy to treat a number of conditions. Combination units or electric stimulators are devices that use electric stimulations as a part of the therapy. Many a time, electrodes are attached to stimulators and other electrotherapy units if one needs to stimulate a specific joint or part of the body. Other devices include the ultrasound systems, TENS and EMS units, Electrotherapy skin products and electrotherapy garments. Read the following to know more.
---
---
---
---
---
---
---
---
---
Where to buy devices used in Electrotherapy?
You can buy devices used in Electrotherapy from a wide selection of products available at rehab-store.com. Our exclusive collection includes Digital Tens Unit, Monitoring Electrodes, Electrotherapy garments, and much more from top brands in the industry. Browse through an extensive range to select the products that best suit your needs.