TENS and EMS units
By Taikhum Sadiq
TENS or transcutaneous electrical nerve stimulation is a method in which electrical signals stimulate the nerve which then keeps the pain signals from reaching the pain thus inducing an effect of numbness. EMS or electrical muscle stimulation is a method in which electrical signals cause the muscles to contract and mimic the action potential of the central nervous system.
TENS units are used for providing relief to chronic and acute pain. There are a number of problems that can be cured or treated using the TENS method. They include arthritis, back pain, carpel tunnel syndrome, foot pain, labor pain, multiple sclerosis, and sciatica. EMS units are used for a number of conditions and practices such as muscle strengthening, rehabilitation, disuse muscle atrophy, enhancing local blood circulation, muscle relaxation, and cosmetic muscle toning.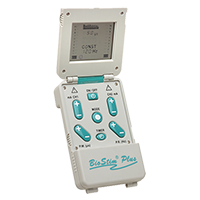 There are a number of options in this category. For example the BioMedical Biomed 2000XL Tens Unit is a dual channel analog TENS device that provides nerve stimulation to treat pain. It has three modes of operation as constant, width modulation and burst. The new design of the device incorporates a sliding amplitude control cover for safety and a permanently attached nine volt battery cover to prevent loss. To provide the comfort while wearing, the belt clip has been positioned horizontally. The BioMedical Biostim Plus Digital Tens Unit is a transcutaneous electrical nerve stimulation (TENS) device that is used for the symptomatic relief and management of chronic (long-term) intractable pain and as an adjunctive treatment in the management of post-surgical and post-traumatic acute pain problems. This two channel device incorporates touch proof design, digital keypad and large LED display screen.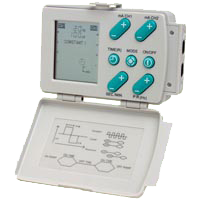 The Drive Deluxe Electronic Muscle Stimulator features dual isolated channels and metal belt clip. Stimulation, contraction and relaxation cycle of EMS loosens muscle fibers, increases blood flow and stimulates muscle growth. The BioMedical Impulse EMS D7 Digital Muscle Stimulator Device is a sleek and portable dual channel and has four lead muscle stimulators with flip top safety cover which features three modes of operation: Constant, Cycled, Reciprocating and seven pre-programmed therapies to ensure ease of use. A timer allows the patient to use the device for a specified period of time.