Combination Units
By Taikhum Sadiq
Combination units or electronic stimulators are devices that use electric current to stimulate various parts of the body depending on the condition. They come in various combinations and have a number of features depending on the price and the way they are used. These units use various methods of electrotherapy via a single system to treat various conditions.
One can alter the voltage, current, as well as the type of current in these systems. They are one single unit and do not require any kind of assembling. They are compact and can fit in your homes without any fuss. They are easy to use and usually come with a ready to use manual. There are a number of options in this category.
For example, the Chattanooga Portable Electrotherapy Intelect NMES (Neuromuscular Electrical Stimulation) Standard Unit treats multiple patient needs, from the management of pain to the prevention or retardation of disuse muscle atrophy as well as muscle re-education, increasing range of motion and increasing circulation. It has three stimulation modes (Synchronous, Constant, Alternate).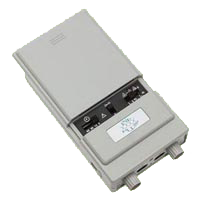 The BioMedical INF Plus Sine Wave Analog Interferential Device utilizes microprocessor technology with tolerance levels of less than one percent. This device is used for the symptomatic relief and management of chronic (long-term) intractable pain and as an adjunctive treatment in the management of post-surgical and post-traumatic acute pain problems.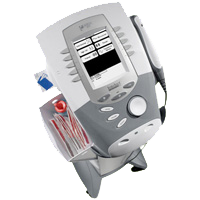 The Chattanooga Intelect Legend XT 2 Channel Combination System is an advanced therapy systems. Beneath its award-winning, ergonomic design is a sophisticated, versatile, user-friendly system. Intelect Legend XT offers a comprehensive range of therapies in a single, state-of-the-art unit. The easy-to-add modularity function allows the addition of two additional channels of electrotherapy or a battery module. 
The BodyMed Two Channel Digital TENS/EMS/IF Device is used to relieve chronic intractable pain. It is useful in relaxing muscle spasms, prevent or retard disuse atrophy, increase local blood circulation and maintaining or increasing range of motion. It also help to reeducate muscles or stimulate calf muscles post-surgery and to prevent venouse thromobosis and to treat post-traumatic pain. It is a dual, isolated channel with adjustable pulse intensity, adjustable pulse frequency and adjustable (TENS) and fixed (EMS) pulse widths.
Disclaimer: All content found on our website, including images, videos, infographics and text were created solely for informational purposes. Our content should never be used for the purpose of diagnosis or treatment of any medical conditions. Content shared on our websites is not meant to be used as a substitute for advice from a certified medical professional. Reliance on the information provided on our website as a basis for patient treatment is solely at your own risk. We urge all our customers to always consult a physician or a certified medical professional before trying or using a new medical product.