Introduction     |    Abdominal Binders Working     |    Important Functions     |    Top-Selling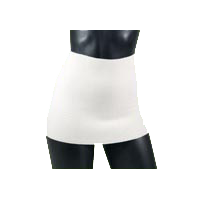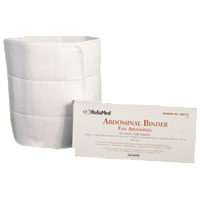 It provides compression support to the upper and lower abdominal regions after early postoperative surgeries of the abdomen. It helps in improving blood circulation and increases the oxygen levels at the operation site. It helps in the healing process and also reduces swelling. It makes an individual heal faster and thus restore his daily mobility.
In women who go through pregnancy at a late age, abdominal binders are prescribed to give support to the weak abdominal muscles after a normal or surgical birth. They are also sometimes given to people suffering from obesity or paralysis.
Examples!
---
---
---
---
---
---
---
---
---
Where to Buy Abdominal Binders Online?
At Rehab Store, choose from an efficient and supportive range of abdominal binders that help rehabilitate the back and the abdomen at affordable prices.
Disclaimer: All content found on our website, including images, videos, infographics and text were created solely for informational purposes. Our content should never be used for the purpose of diagnosis or treatment of any medical conditions. Content shared on our websites is not meant to be used as a substitute for advice from a certified medical professional. Reliance on the information provided on our website as a basis for patient treatment is solely at your own risk. We urge all our customers to always consult a physician or a certified medical professional before trying or using a new medical product.