Cervical Traction Systems
By Taikhum Sadiq
What is cervical traction?
Cervical traction refers to a type of continuous or intermittent traction applied to the spine in which a head halter with weights on is worn by the patient. It maintains the proper alignment of the cervical spine during a fracture or an injury.
In this method traction is applied to the cervical spine by applying force to lift the head or a mobilization technique to distract individual joints of the vertebrae. The reaction can be done manually or by using a traction device. It is frequently used to relieve pain caused by a herniated disc.
Placing a stretch on the spine separates the vertebrae, and helps to relieve direct nerve pressure and stress on the vertebral discs. Cervical traction is more useful for neck conditions than for lower back pain.
What are the exercises that accompany the traction treatment?
There are a number of ways you can boost the effects of the treatment. After your cervical fracture or pain has been reduced to its minimum, you can start with exercises. Always ask your doctor before performing any kind of exercise or activity. Resting is one of the first and foremost activities that can help a lot. Resting just doesn't mean lying down. Resting includes specifically resting the joints and muscles of the affected region. Other activities include soft tissue massages, and taking care of your posture while sitting or walking. One should avoid all kinds of stressful and physically exerting work until the doctor clears you for it.
What are my options in cervical traction systems?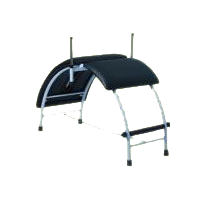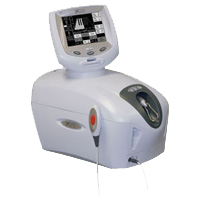 Disclaimer: All content found on our website, including images, videos, infographics and text were created solely for informational purposes. Our content should never be used for the purpose of diagnosis or treatment of any medical conditions. Content shared on our websites is not meant to be used as a substitute for advice from a certified medical professional. Reliance on the information provided on our website as a basis for patient treatment is solely at your own risk. We urge all our customers to always consult a physician or a certified medical professional before trying or using a new medical product.