What is the trochanter?
The trochanter is the anatomical part that connects the femur to the hip bone. They do not have specific functions but their main importance is that it connects the hip and the thigh muscles. There are three parts of the trochanter. The greater trochanter is the quadrilateral protruding part of the femur. It is large and irregular in shape. The lesser trochanter is is a conical protruding part and varies in size from person to person. The third trochanter is oblong, round, or conical and is the smallest of the three parts.
What are the problems associated with the trochanter?
Avlusion fracture, inflamed sacroiliac joints, and hip dysplasia are the major problems that can damage or alter the functioning of the trochanter. Greater trochanter pain syndrome or trochanteric bursitis is another problem which causes the inflammation of tehe trochanter causing immense pain in the lower hip and the upper regions of the thigh.
What are the solutions?
Trochanter belts can help a lot in these issues. They support the trochanteric region. They supplement the abdominal muscles by supporting the pelvic and sacrum regions. It helps reduce the strain in the muscles of that rregion.
What are my options?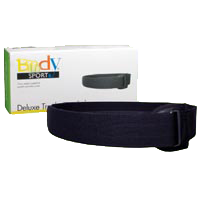 Disclaimer: All content found on our website, including images, videos, infographics and text were created solely for informational purposes. Our content should never be used for the purpose of diagnosis or treatment of any medical conditions. Content shared on our websites is not meant to be used as a substitute for advice from a certified medical professional. Reliance on the information provided on our website as a basis for patient treatment is solely at your own risk. We urge all our customers to always consult a physician or a certified medical professional before trying or using a new medical product.